Part 2
Motivating our patients, clients and athletes is good for "business." Yes, business. Let's first look at the complete philanthropic perspective, a free clinic or service. To really have an impact, you want as much resolution in individual progress as possible. It would not be a good use of resources to keep treating the same people for the same thing over and over because they were non-compliant (doing their part, which is always more than we can ever do with the time we get), as that would limit the overall amount of people you can treat. And in the hybrid (which I think is most of us perform) where you have a clinic or facility that generates revenue enough to cover your overhead and life, you can then afford to give back to your community, you must be somewhat successful in your business. This is not withstanding to those who dedicate their life to giving and ministry.
What exactly are we motivating? I already hinted at it, compliance. At least that is part of it, and a large portion of what we have influence over. Compliance is the amount of commitment our patients/clients have to what we have prescribed to achieve their goals, yes, their goals. I share in the goals, as that is good for my goal as well, success (more on that). This is especially challenging (and quite important) in the world of insurance reimbursement as not only is their dictation in what we will get reimbursed for as far as procedures, but also the number of times we may conduct these procedures. Those outcomes (goal achievement) can also influence on how those payors may treat us in the future. I don't want to get into a discussion on this too deeply, but there are already tier structures for certain payors on their providers…………….but lets just say that if you can save them money, you will likely make up for it in volume, if that is feasible and of interest.
Aside from the third party payor model, consider the more recent (for some, more recent than others if you are a licensed clinician) approach of out of pocket payor. This is actually what non licensed exercise/fitness/performance leaders experience, whether in a fee for service model or institutional (you work in a facility such as a club, team, institution, in this case you could also be a licensed clinician). Motivating for compliance results in progress, success in the goals set forth. This is proof that what you are doing is working. In today's health and wellness industry, individuals have been forced to become better consumers of health. This has actually opened up some door for us, maybe closed a few too. The doors closing is that whomever is/was paying, no longer simply just sends the cash over for whatever has been done. Everyone wants to know what they are paying for………..well most.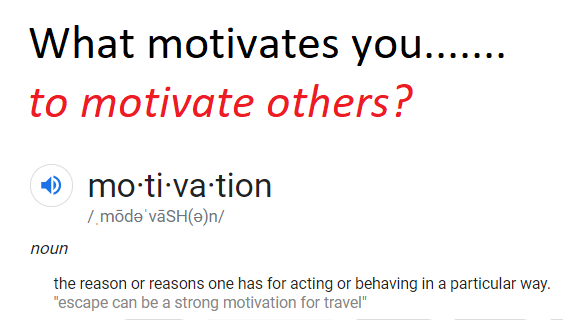 Categories: rehabilitation, performance